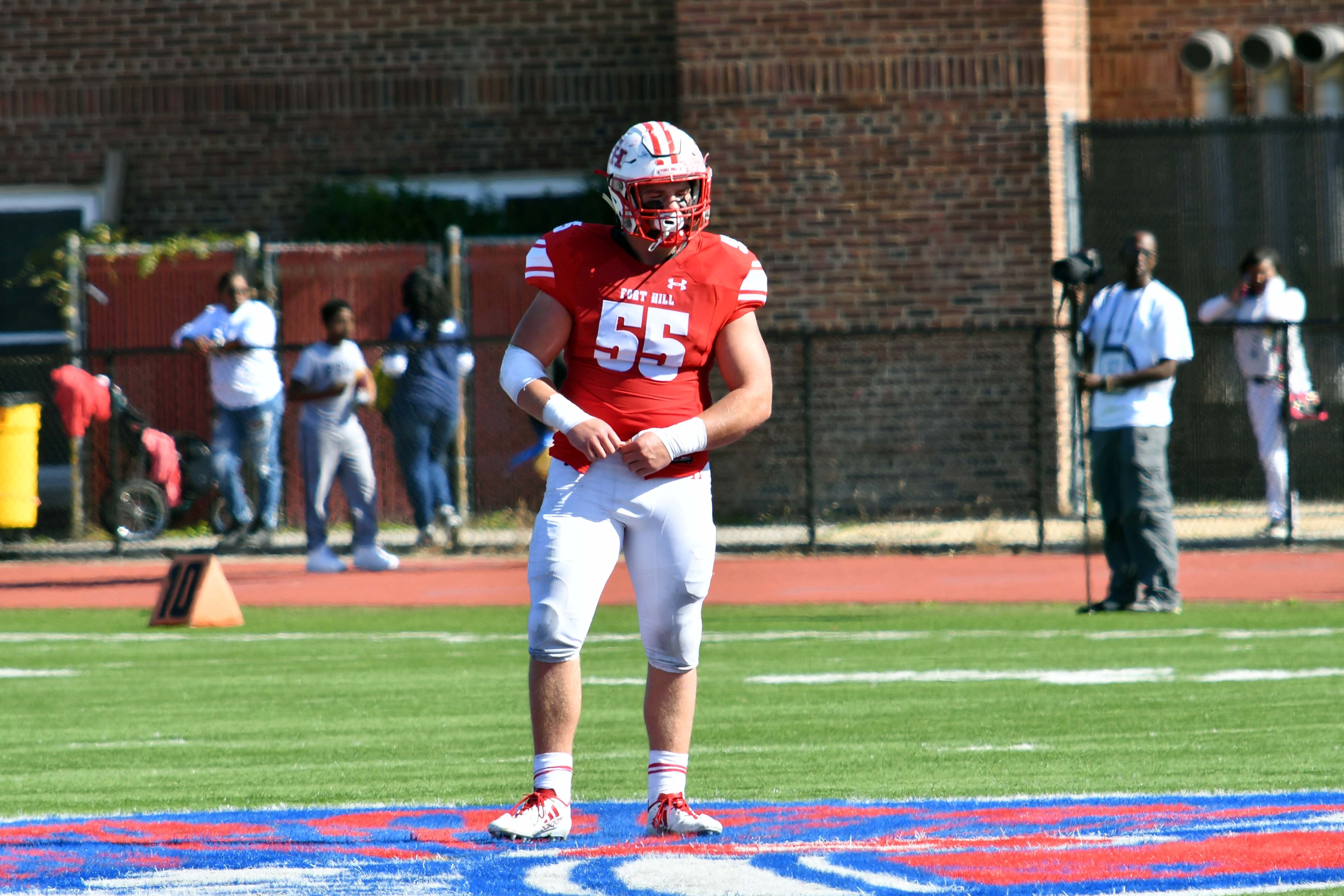 Content count

46

Joined

Last visited

Days Won

2
Everything posted by Blk&goldfan
Thank you Matt. Appreciate your perspective and the time you put in!

1

Hate to lose him! You are right though, I've already heard a few more names of guys who have entered or plan to enter the portal. Can't say I blame them.

Glad some Tigers made the made the all-conference list! Good for them! 👏🏼

Matt- 100% correct, I have actually felt bad for some of the parents on this board. Could definitely see why they would not want to continue posting. On another note, many of FBS transfers may have not worked out the way it was anticipated but I for one am real glad we got Mark Collins and SJ Brown (I know SJ wasn't new this year) but they were fantastic for us on D. Wish we could keep them another year. There were some others that also did pretty well but those two really stood out to me.

He was on the fall roster. He roomed with current players. Although I don't think he played in any games this year. It makes the football program look bad to keep silent about it. I understand there are legal issues but some kind of generalized statement should be made.

While I'd love to see a great turnout, I'm not sure it's been promoted very well. At least I haven't seen a lot of social media hype. Hope I'm wrong. On another note, any word on Lumor, Collins? Will they be playing this week?

Not a whole lot more that can be said. It's was horrendous. I had high hopes after all of the earlier hype on this board by some posters about how great this team was going to be but wow, sorely disappointed!

Nothing there when I click on it

Appreciate your updates Matt!

Curious as well. Sorry to hear he's leaving

Disappointed to hear that. Looking forward to seeing what he could do this year.

Happy for him and his family! Good people

I'd guess he may be embarrassed to try to go back to Towson. I just hope he makes his mental health a priority.

Agree on that! I'd be really interested to know how spring practice went and how we're looking thus far.

Many thoughts and prayers going up for him and his family! Really hoping for a good outcome!

You make a good point. Covid isn't going away anytime soon so it will be interesting to see how it plays out. I sure hope we aren't the only ones to opt out. Early on it was obvious RA didn't want to play a spring season and I do get his point although I was hoping for some sort of normalcy and to be able to watch some games. On another note, I heard Miller is the #1 QB right now. I'd be interested to hear your commentary if your able to get to any fall practices.

I think some of these players left after last season. But I was afraid COVID would have this type of affect on sports programs. Kids being back home for that length of time and others things become more important- job opportunities, family issues, etc. I am sorry to hear about Stover and Johnson though.

Rather have parents/family posting on here than a silent board, imo Welcome, Godfather18

Is this Ryan Rutkowski's brother?

Agree with you completely! Ed, Don't let one rude comment discourage you! I hope you'll stick around. Your insight is valued.

I think there was a much more balanced attack towards the end of the season that sometimes included a full house backfield and utilized the FB, Hamilton, a lot more. It seems to me, maybe Ambrose was putting all his eggs in one basket, so to speak, regarding Flacco. I was glad to see RA install more running plays towards the end and wish we had been more balanced from the get go. It seemed to work out pretty well (at least until Elon). Would like to see Stover get a shot as starter but at this point, I'm not fully confident he can get it done. Looking forward to seeing what recruits/transfers they bring in.

Forecast for Saturday is rain and temps in the low 40's. Hopefully that changes but if not, my fingers are crossed that Rob's strategy of having an early spring practice in bad weather is beneficial for us🤞 Really want to see this team succeed!

Paying for this subscription and game shut off in 3rd quarter. Guess they only cover it for a certain amount of time? Makes no sense and completely unacceptable!